In the Basic Settings section → MISC tab, you can find and configure the following formats:
Date format — select the order in which you would like to see the date displayed in all the Precoro documents.
Time Zone — choose the necessary one from the drop-down list.
Please note that the Time Zone is important when it comes to integration with other applications.
Number format — select the number display acceptable for your company.
Name Structure – choose the preferable way of the name display.
Default tax name – select from the options available in a drop-down list.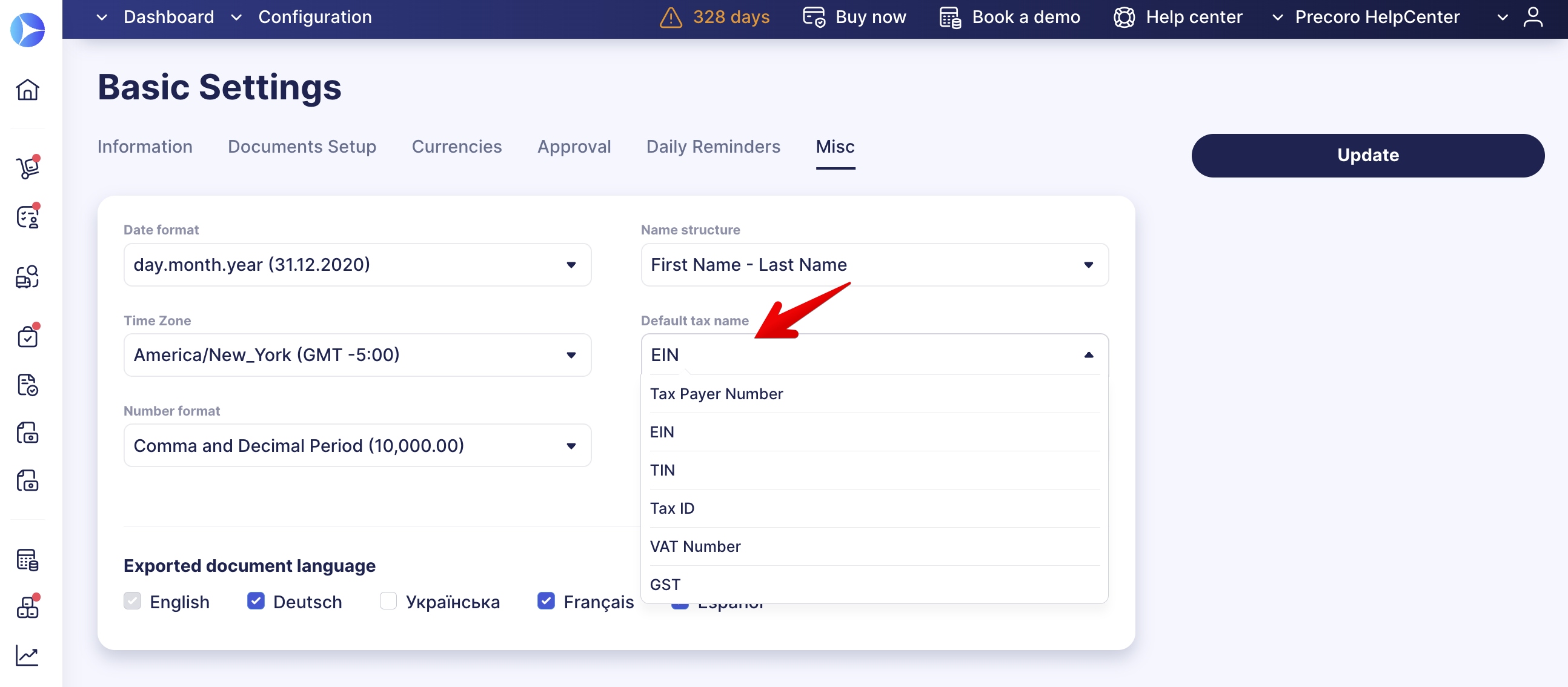 The total in the document's lists – select either a Gross or Net Total option to display in the document's preview.
The Exported document language – you can enable available languages by checking the necessary boxes. It can come in handy when working with other integrated systems like QuickBooks, Xero, or NetSuite, or when working with the Reports module.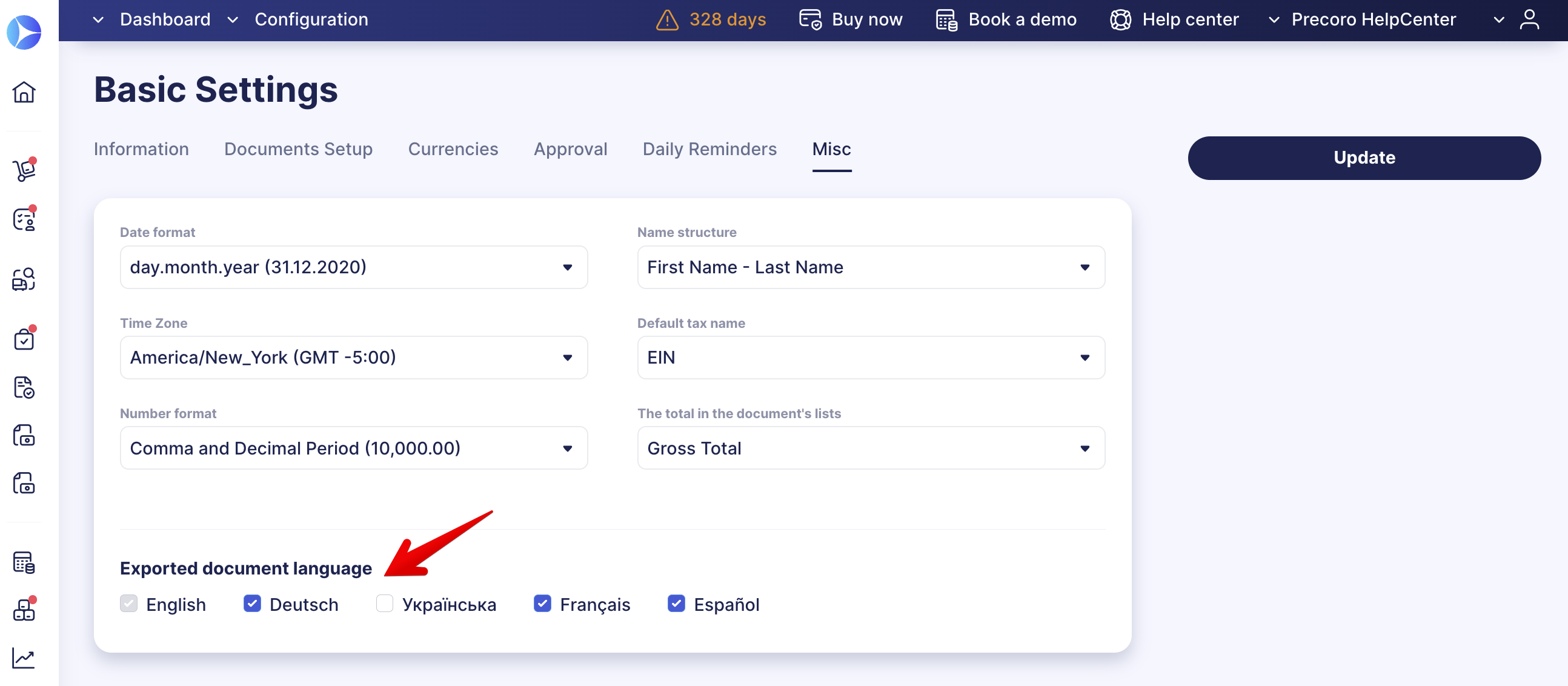 In the Sort Suppliers by field, you can customize the preferable data display order by selecting one of the four options.
The setting will be applied to all pages where the filter is used: document lists, preset and custom reports, and the pop-up for adding items.
By default, sorting is performed in ascending order by Creation Date ASC (from oldest to newest entries).