How to Attach Links to Items
Sometimes, Precoro users need to attach direct links to the items that they want to request/purchase to make sure they will get exactly what they need.


To add links to an item, you should do the following:
1. Go to the
Basic Settings
→
Items
and mark the checkbox
Links
as active
→
Update.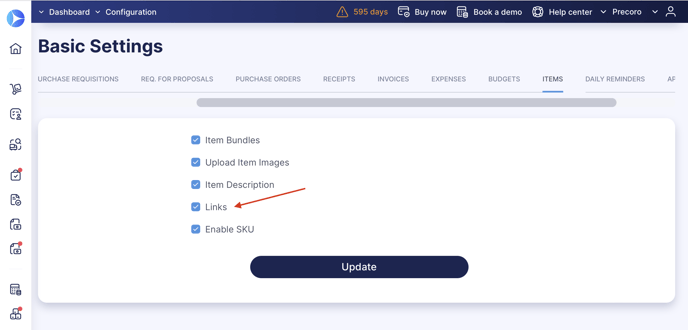 2. Add a link for the item to pop up in PR, PO, Invoice, and Items.