TABLE OF CONTENTS

Firstly, ensure that the Approval Workflow for Expenses is set up for your company: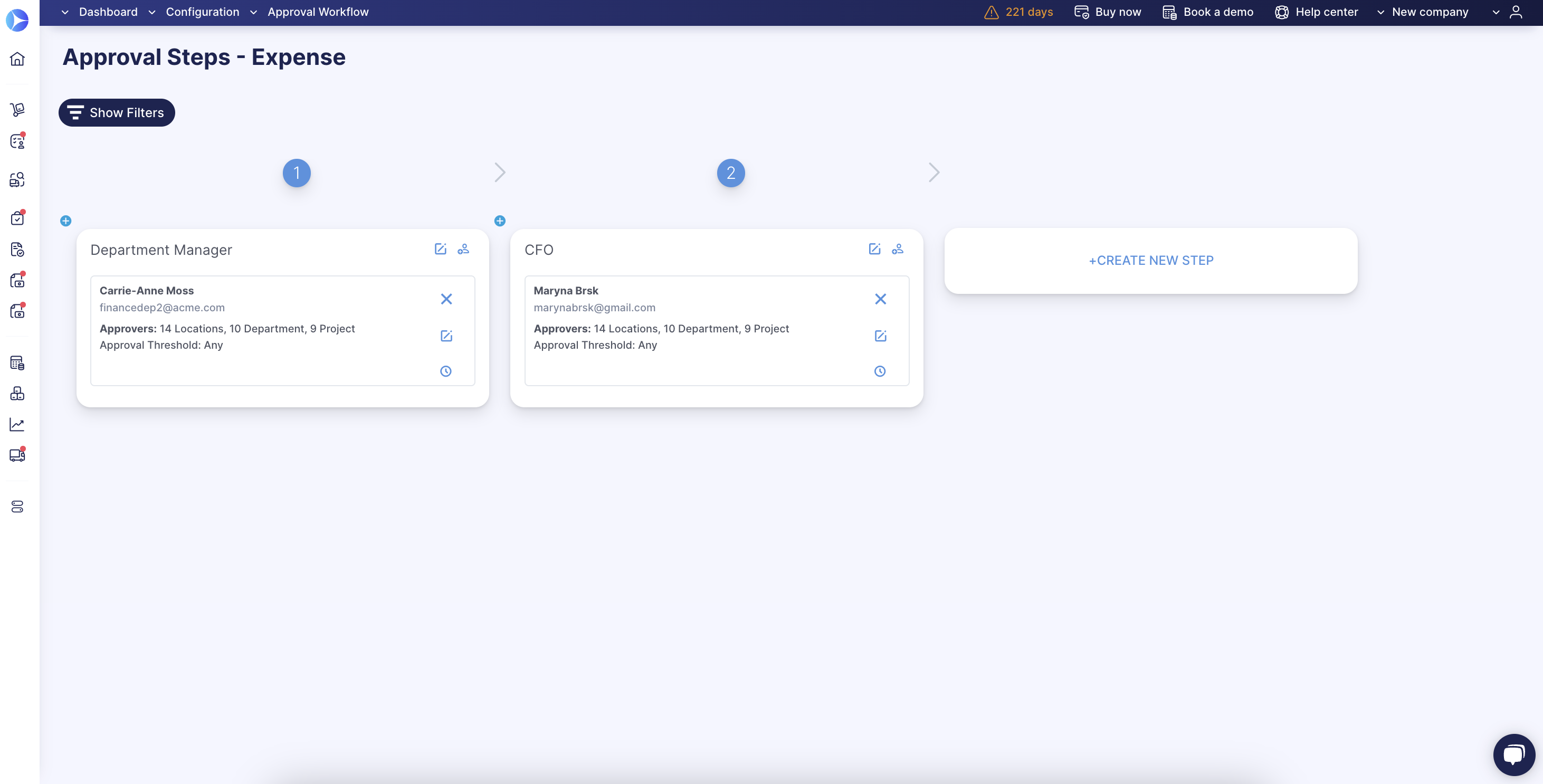 How to Approve an Expense from a Preview Mode (Incl. Mass Approval Option)


You can Review details, Approve, or Reject an Expense without opening it. To do this, click the corresponding button from the Action field.
You can approve all/several pending Expenses in bulk by ticking the boxes on the left and pressing the Approve Selected button.
How to Approve an Expense from a Specific Expense Page

To go to a specific Expense page, select this Expense on the Preview. Here you can:
Review details and download available attachments
Attach additional documents
Edit the Expense (the overall document and its items in particular)
Send Expense for initiator's revision to make some changes
Approve/Reject Expense.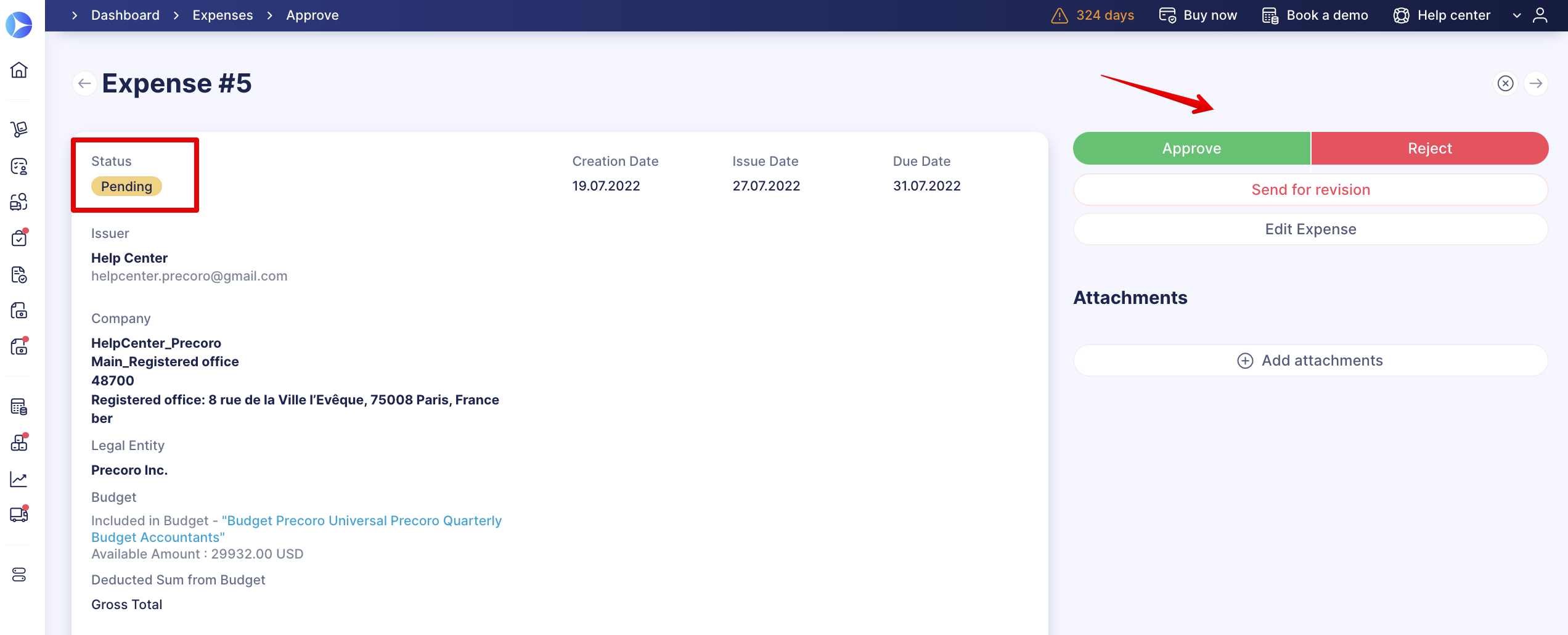 Also, you can add some extra notes to the document by clicking on Add Note. Notes are shown in the PDF or XLSX versions of the document and usually stand for additional Expense details. To communicate with your team internally, use the Add Comment field. Use "@" to send your comment to the right user or add new followers to your Expense.

How to Approve an Expense in Received Email

Whenever an Expense is waiting for your approval, you will also receive an email notification with a PDF/XLSX Expense attached at the bottom of the email. You can either Approve or Reject the document directly from your email or follow the "Open the document" link to get straight on the relevant page in Precoro.
Approve or Reject Expenses when you are ready.
The Rejected Expenses cannot be restored. The Reject action implies that it is forbidden to proceed.

You can disable email notifications on Expenses that need your approval in the Email Preferences.
The date of an Expense's final approval appears at the top of the screen as Approval Date.