Terms and Conditions are an agreement regarding commercial actions between you and your supplier/vendor. For example, this agreement may specify the terms of delivery and payment, credit periods and payment types, the risk of loss, etc.
In Precoro, there are several ways to specify the Terms & Conditions with a Supplier in a Purchase Order (PO).
TABLE OF CONTENTS


How to Reattach the file with Terms & Conditions to PO for Any Supplier


Open the Configuration module on the left-side menu → go to Basic Settings → open the Purchase Orders tab.
Click on the Add Order Terms and Conditions and attach the necessary document(s).
Press the Update

button to save the changes.
You can add several documents and choose the one to be attached while creating the PO. This can be helpful if you have different terms for specific suppliers or if the payment terms differ from one supplier to another.

When creating a new PO document, choose the needed file under the PO Terms and Conditions list.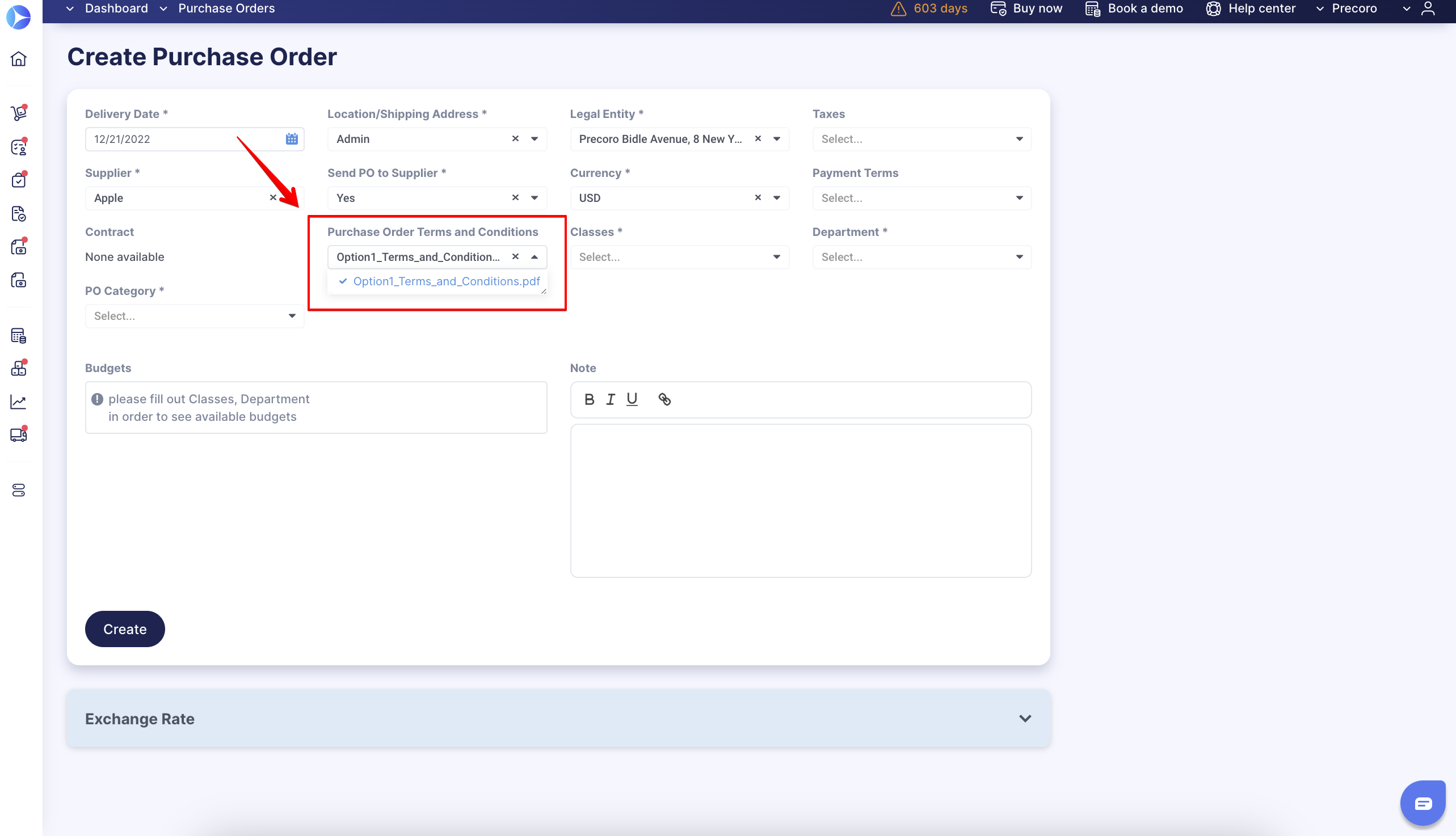 Terms & Conditions will be attached as a part of the PDF document following the PO itself. An example of how the PO will look in this case is attached at the end of this article.
How to Specify the PO Conditions for a Particular Supplier


To specify Conditions for a particular supplier and include them in each PO sent to this supplier:
Open the Suppliers and Catalog module on the left-side menu → go to Manage Suppliers → click Edit on the selected supplier to specify the PO Conditions.
Click on View more to expand the fields.
Find the Purchase Order Conditions field at the end of the form and type the Conditions this supplier should see and follow.
Press the Update

button to save the changes.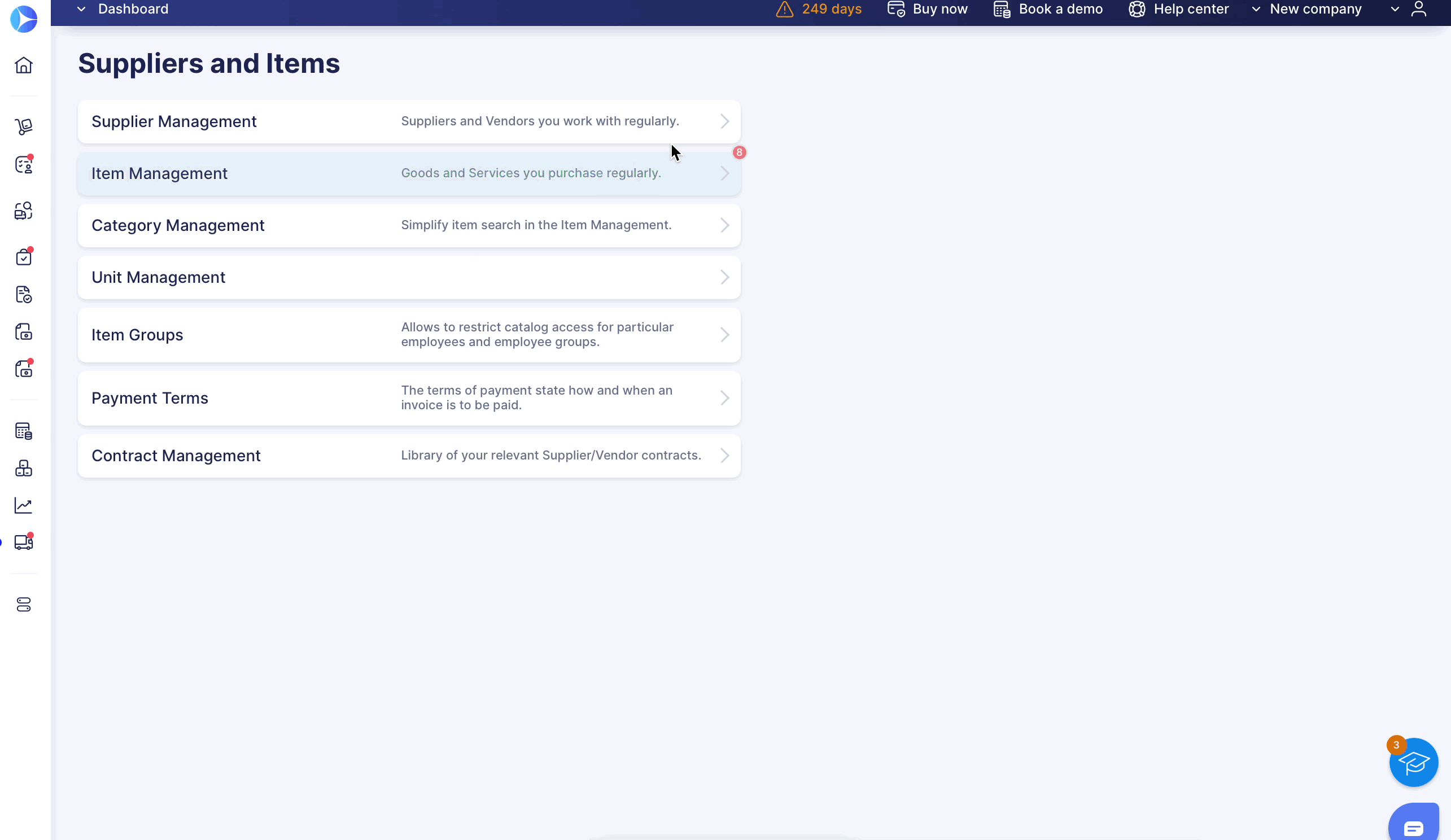 Included Conditions will be automatically added to each PO sent to this supplier. They will be displayed below the essential PO information as follows: