Precoro uses Locations to separate and identify where your costs/purchases are made.
TABLE OF CONTENTS
Add New Location

To set up Locations, please follow the steps below:
1. Go to the configuration tab and click on the
Location Management
button.
2. Click on the
Add Location
button and enter all the required information about your location.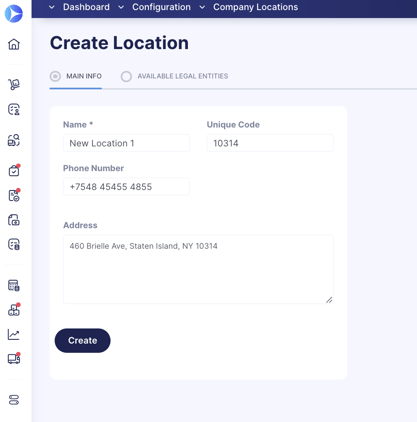 3. In the Available Legal Entities tab, you can set up the availability for each location related to the respective Legal Entities within your account.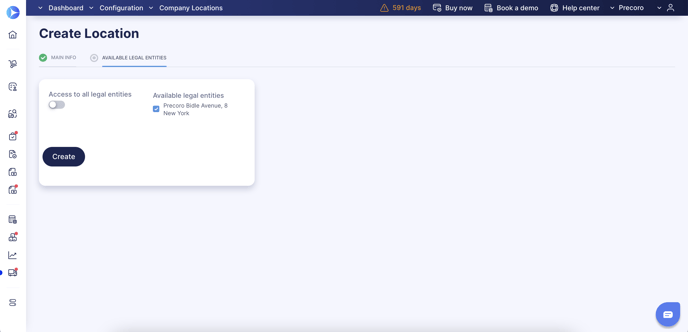 4. When all the necessary information has been added, simply click the Create button to save your new location.
Edit Created Locations

To edit your Locations, please follow the steps below:
Click on the Edit button on the Company Locations page.




Update the information.
When all the necessary changes have been made, simply click the Update button to save your changes.
You can also track the changes by the dates of their last updates: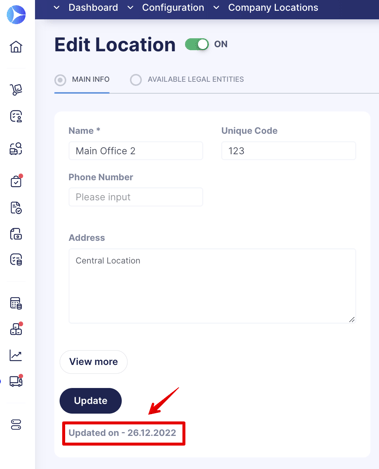 Location Integrations with Afaxys and Amazon

In case you are using the Afaxys integration, you will see the Afaxys location id field where you can insert the needed information: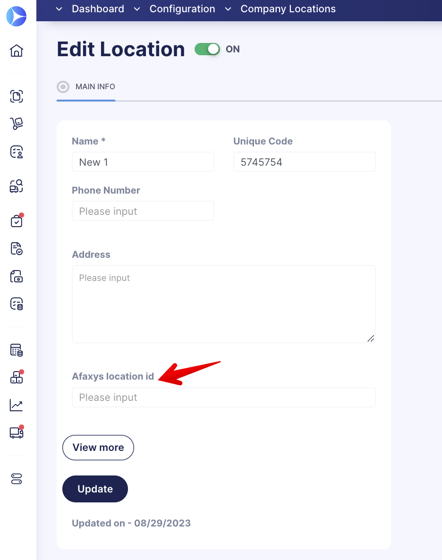 If you are using the Amazon integration press the View more button below and enter the needed information into the corresponding fields.
Please note that when you are putting information in the Location address field it gets searched in Google Maps and you receive prompts for selection. When selecting a prompt the data will be automatically entered into the corresponding fields.
You can still correct and edit the automatically entered information in all the address fields.
What if Google Maps does not Find the Exact Location
You can enter and select the street or city of your needed Location and then manually edit the: Country, State/Province, City, Postal Code, and Address fields.