TABLE OF CONTENTS
How to Add a New Supplier to the Suppliers Portal
To add a new supplier to the Suppliers Portal, you should do the following:
1. Open the Supplier Management page.
2. Press the Add Supplier button, enter the required info, and save it.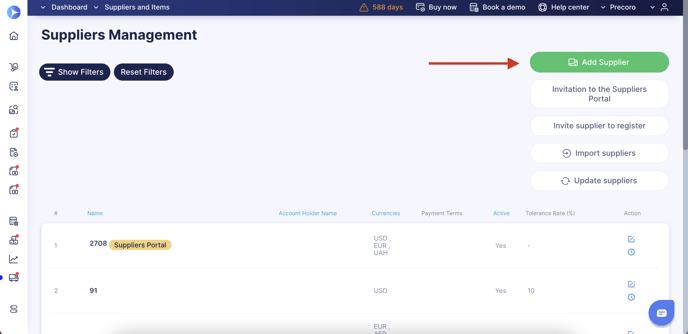 3. Hit the Invitation to the Suppliers Portal button.


Note: If you do not see the Invitation to the Suppliers Portal button, contact your CS manager.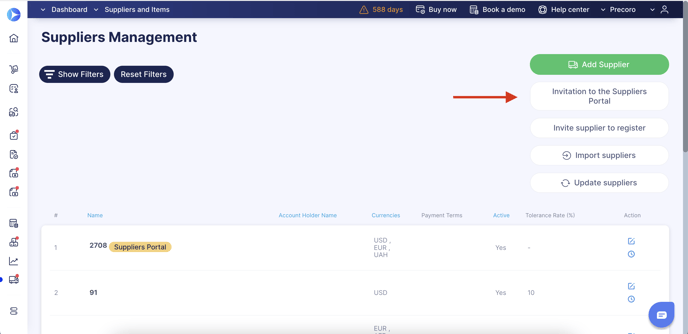 4. In the appeared window, click on New Invitation, select the new supplier, enter their email, and press Send.
An invitation email will be sent to the Supplier.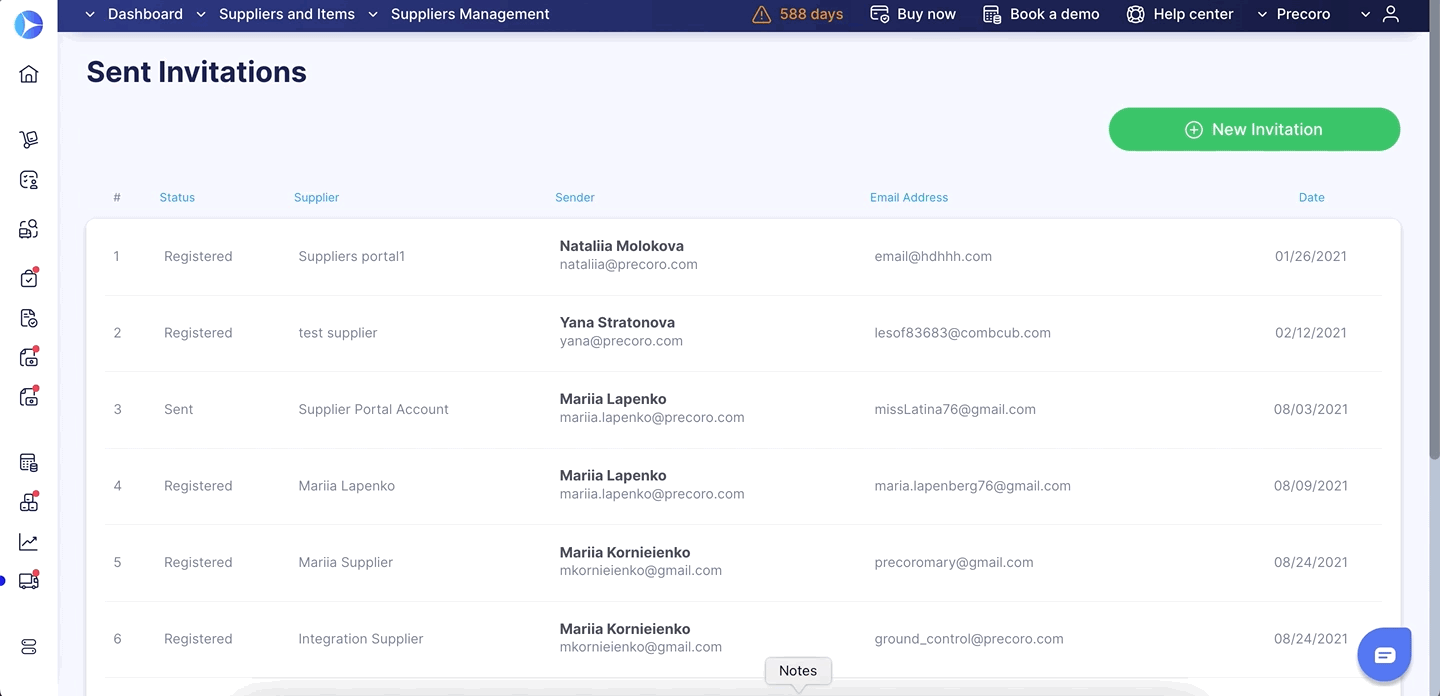 5. Once the Supplier receives their invitation, they need to confirm it and register in the Suppliers Portal. After that, you will receive a notification that the Supplier has been registered.
How to Send POs to a New Supplier Automatically


To do that, follow this instruction:
1. Go to Suppliers Management, find your new supplier, and press the Edit button.
2. In the Automatic PO sending field, select Yes → Update.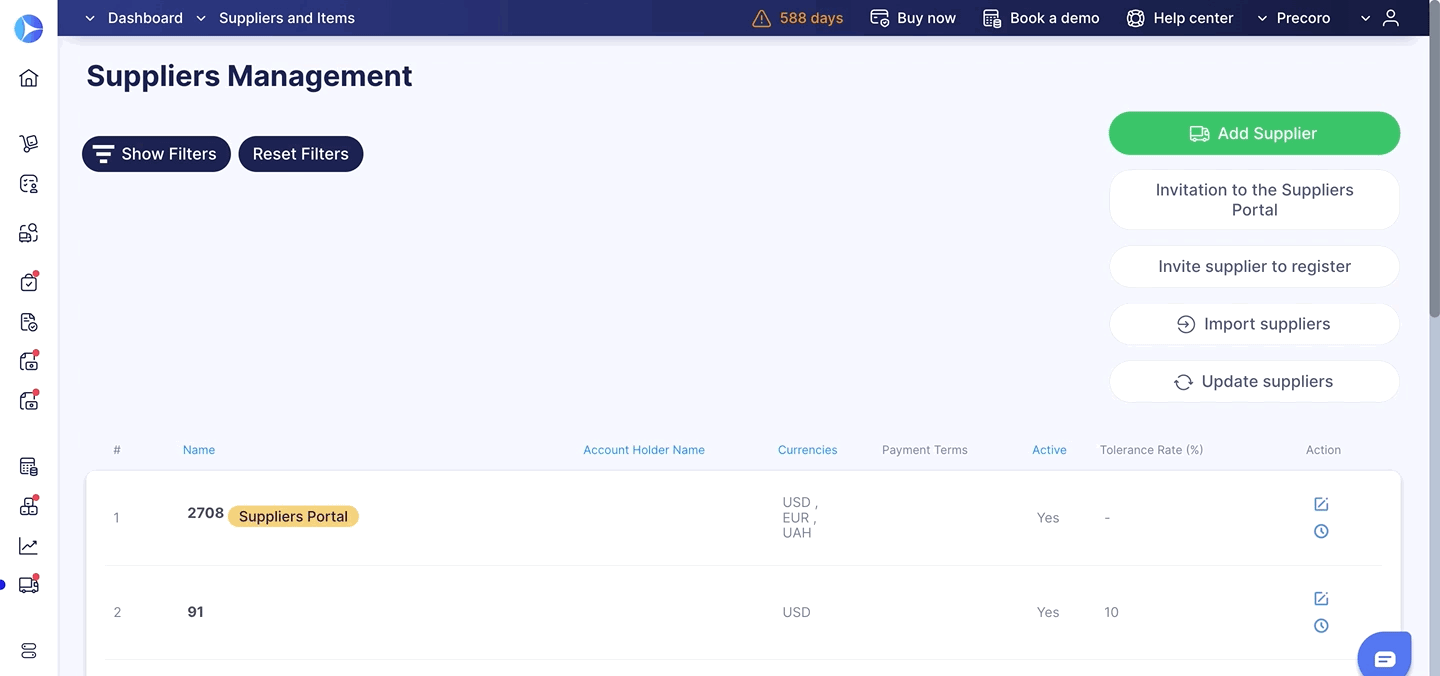 If there are multiple new suppliers, you can send them POs in bulk:
1. In Suppliers Management, click Update Suppliers and download the XSLX file.
2. Find the Automatic PO sending column and enter "1" for the suppliers to whom the order should be sent automatically.
3. Save the file and upload it back to Precoro.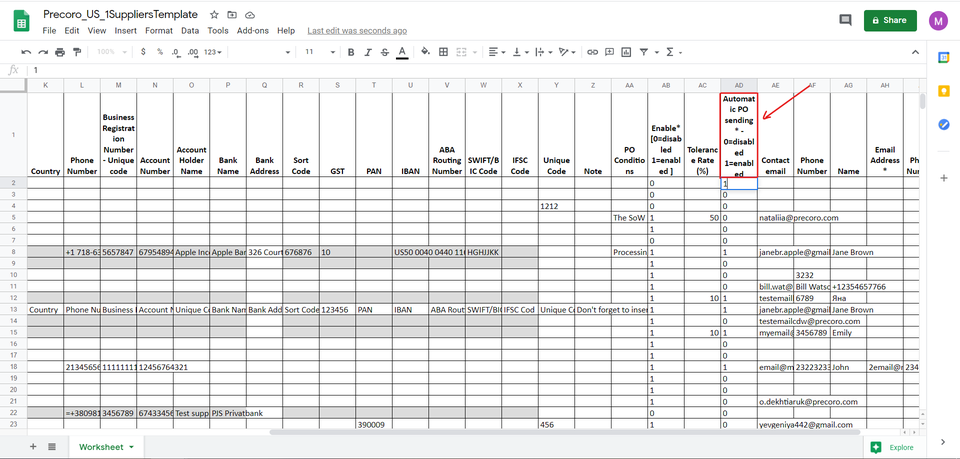 Then, the Supplier will need to create a new catalog and add their items there.

How to Match a Supplier's Category with Your Own

After the Supplier has created a catalog of items, you need to match the Supplier's categories with your company's categories.
To do that, follow the steps below:
1. Open Supplier Management and select Categories Management.
2. Select Match the Supplier's Category, find the category you need among your own, and click Save.