TABLE OF CONTENTS
Why Use Xero Integration

Xero is an accounting software solution designed for small businesses.
Integrating it with Precoro will:
Accelerate and automate the working process in your company.
Allow your purchasing operations to run continuously with no irregularities.
Help maintain valuable communication within the team so that departments always have up-to-date information.
With Xero integration, you will get a fully-automated process:
Create the Purchase Orders or Invoices in Xero whenever they obtain the Approved status.
Connect the Purchasing/Procurement departments with the Accounting department.
Basic Requirements
1. To set up this integration, you need to have both Xero and Precoro accounts with administrative roles.
2. If you have registered multiple company's accounts, you need to set the integration for each of them separately.

Step-by-Step Xero Integration
Step 1. Connect your accounts
Open the Integrations page in Precoro, click on the Connect to Xero button, and enter your credentials to access your Xero account:

Click on the Allow Access button for Precoro to access the necessary information: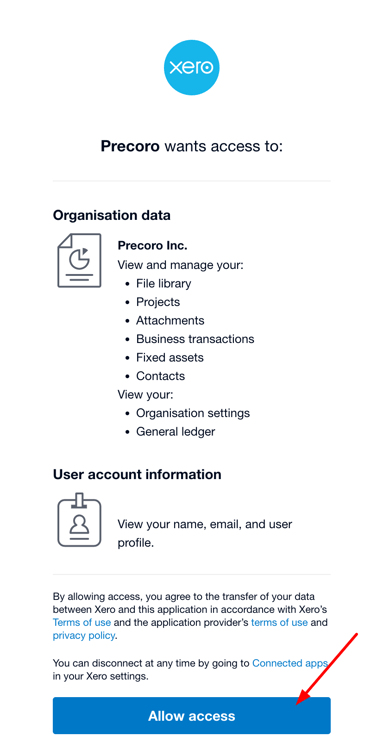 Step 2. Import the necessary data
Once you have allowed access, choose the information you wish to import.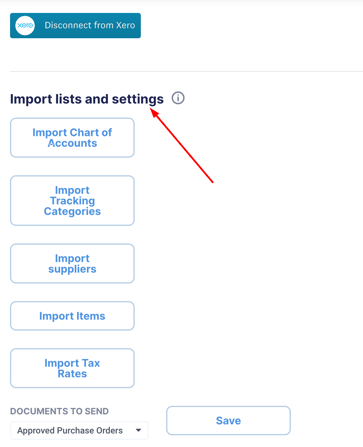 To import the Chart of Accounts, click on this option, select data, and press the Import button.
To promptly work with data use the
Search
functionality. It works with matches by words, part of a word, or symbols throughout the whole list.
When transferring the Chart of Accounts from Xero, there are several account types Precoro cannot support. So please, check out the table below to ensure you are importing the compatible options.

Chart of Accounts options that are compatible with Precoro:
Category Name
Type

Assets

Current Asset

Fixed Asset

Inventory

Non-current asset

Expenses

Direct costs

Expense

Overhead

Liabilities

Liability
Non-current liability
Current liability

Other income

Equity

Revenue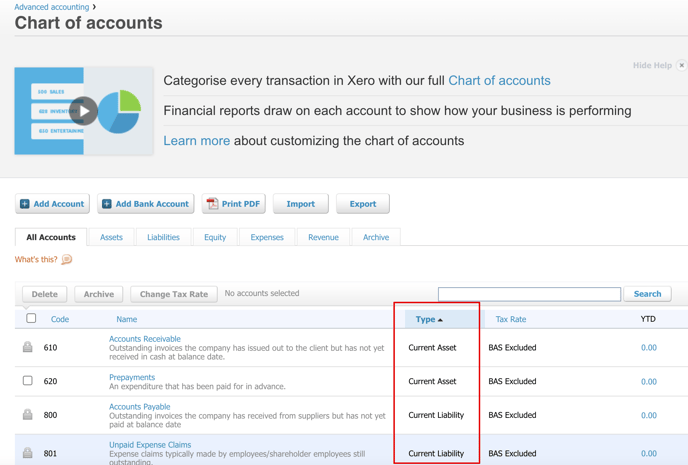 To import Tracking Categories, click on this option, select data, and press the Import button.
Please note that you can have only two Tracking Categories in Xero. Those might be Projects, Departments, or Classes. In Xero, these categories are available on the items level only, so they will be imported as item custom fields.
To import Suppliers, click on this option, select data, and press the Import button. To optimize the searching process, use Search by name.
Please note you can load 100 suppliers at a time. If you wish to see all of your suppliers from Xero, click the Load more button.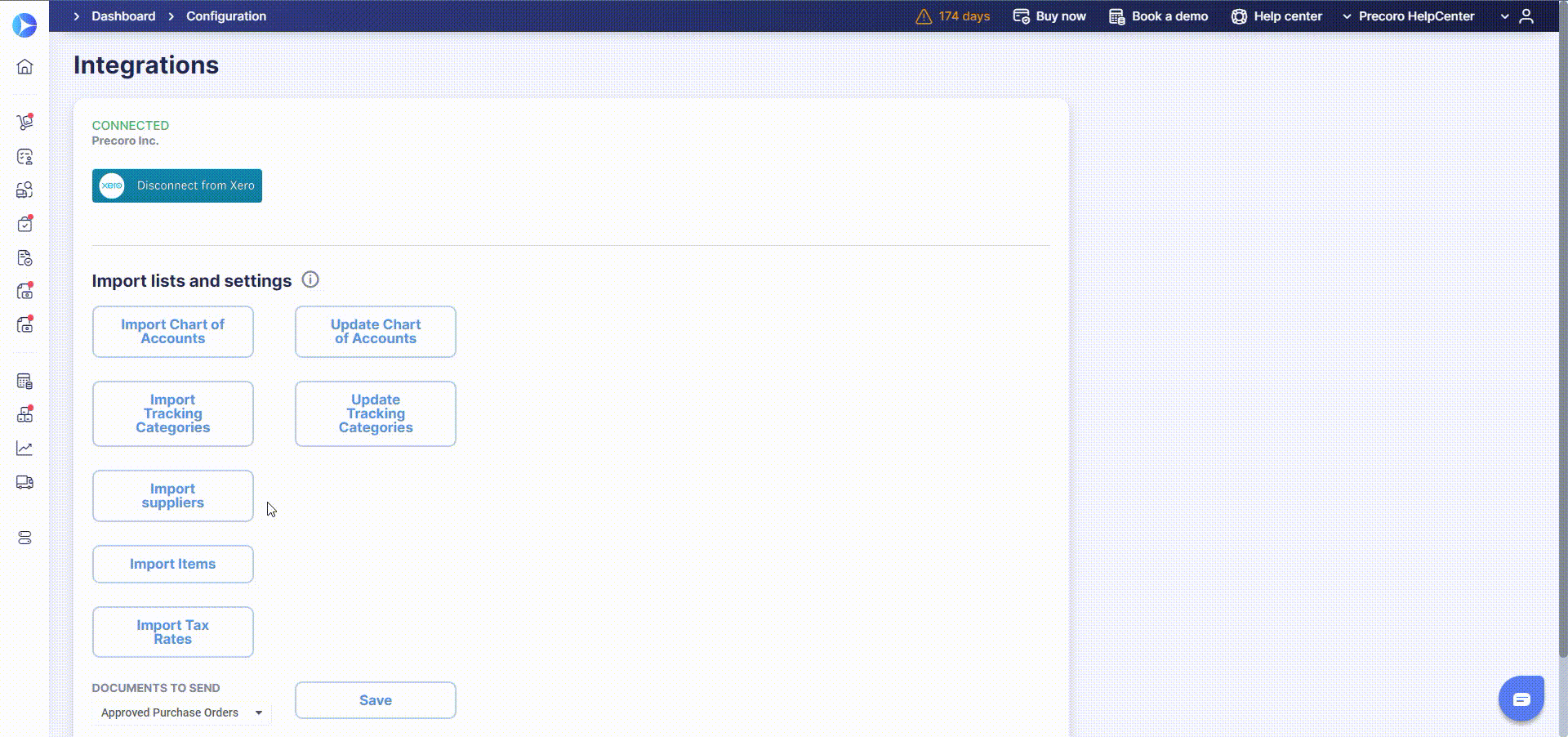 To import Items, click on this option, select data, and press the Import button.
You can import only the Purchase or Inventory type of Items to Precoro.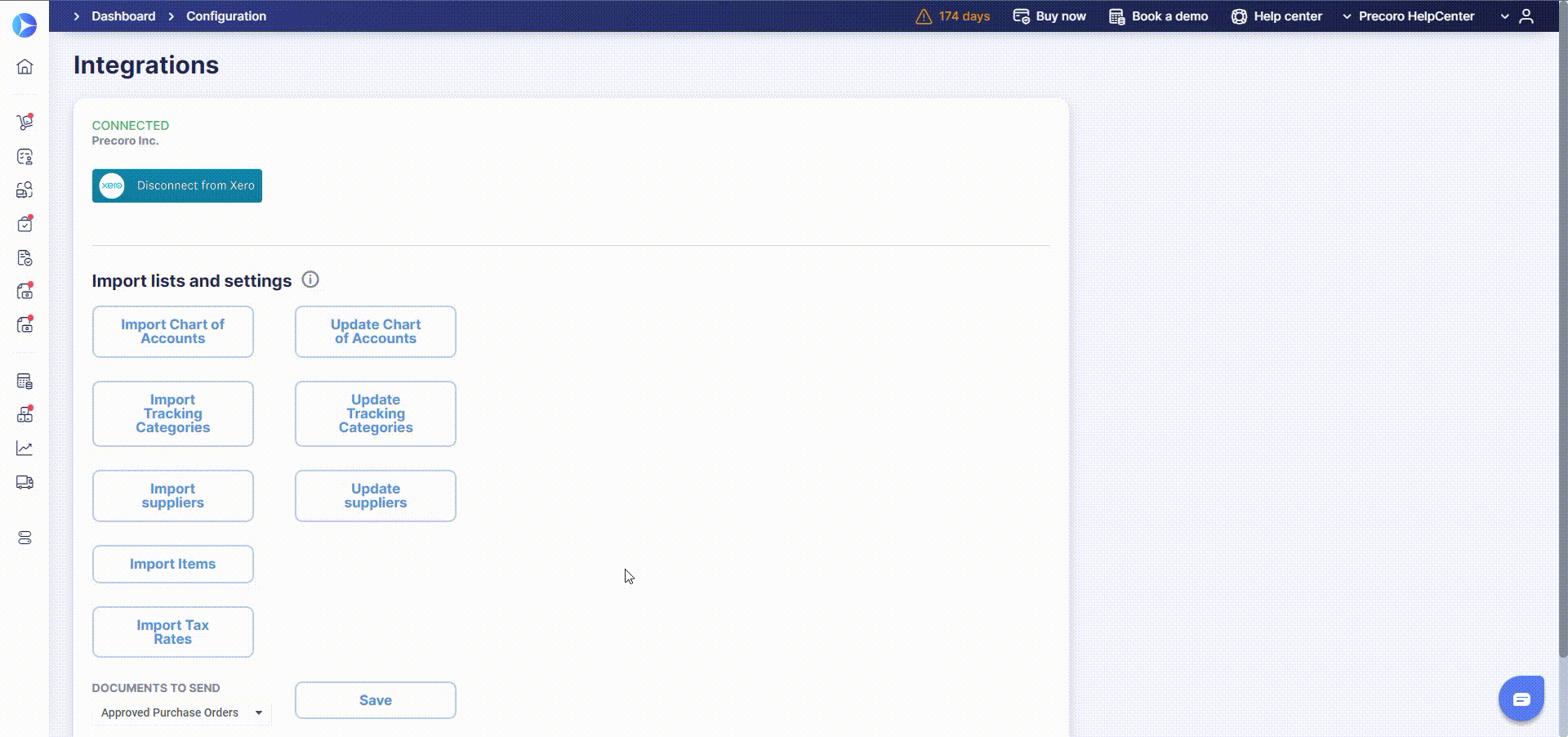 To import Tax Rates, click on this option, select data, and press the Import button.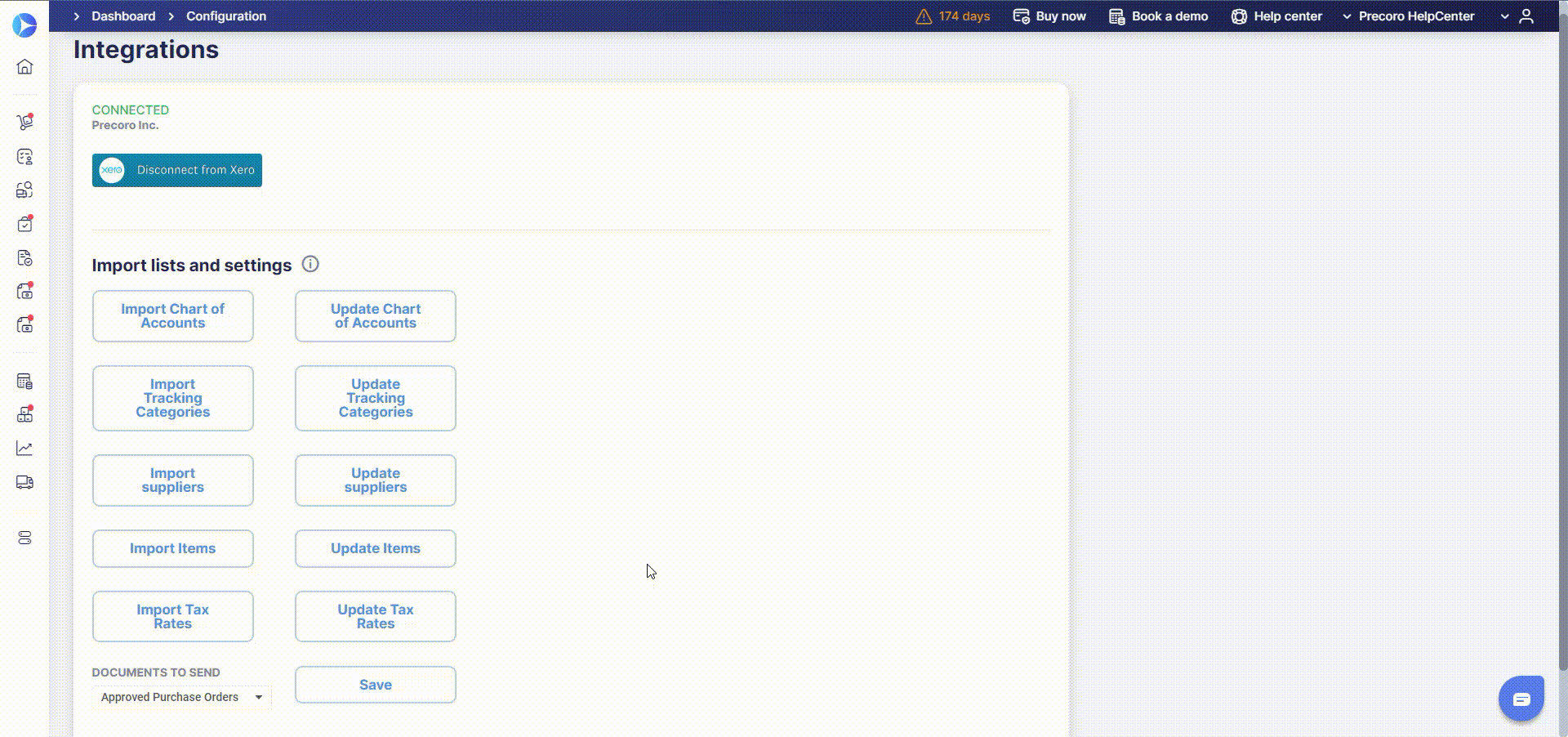 Step 3. Chose the Document Type to send and Save
The final step is to select the type of document you wish to send to Xero:
Approved Purchase Orders
Approved Invoices.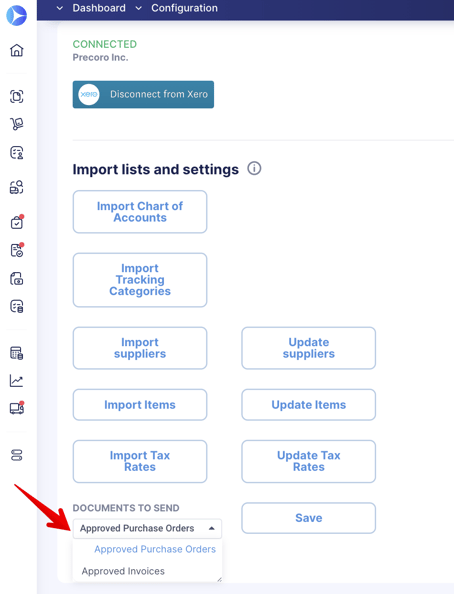 To save the changes made, press the Save button.
Please note that you should use the same Rounding Settings in both systems. In Xero, the Rounding is set to two digits after the comma by default.

Consider reading this article to learn more about Rounding Settings in Precoro.
Established Privacy Policy with Xero

According to the established Privacy Policy Precoro will have access to the following information:

Organization data
View and manage your:
File Library

Projects

Attachments

Business transactions

Fixed assets

Contacts.
View your:
Organization settings

General ledger.
User account information
View your name, email, and user profile.
By allowing access, you agree to the transfer of your data between Xero and this application in accordance with Xero's Terms of use and the application provider's terms of use and privacy policy.
You can disconnect at any time by going to Connected Apps in your Xero settings.
Related Articles


Data Synchronization Between Xero and Precoro
Exporting Approved Purchase Orders to Xero
Exporting Approved Invoices to Xero
Frequently Asked Questions Regarding Xero Sync