TABLE OF CONTENTS
Q: Who has access to budget editing?


Only users with the Budgets role can create and edit budgets. Admin (a user with the Configuration role) and the budget holder can edit budgets.
You can activate it on the User Management page.

Q: I have an available budget in November, but the PO was created in December. Is it automatically transferred to December?

The budget cannot be changed automatically in documents. You will not be able to select the November budget on the document's creation page if the PO's delivery date is in December.
When you are creating a new Budget you need to set the period and duration: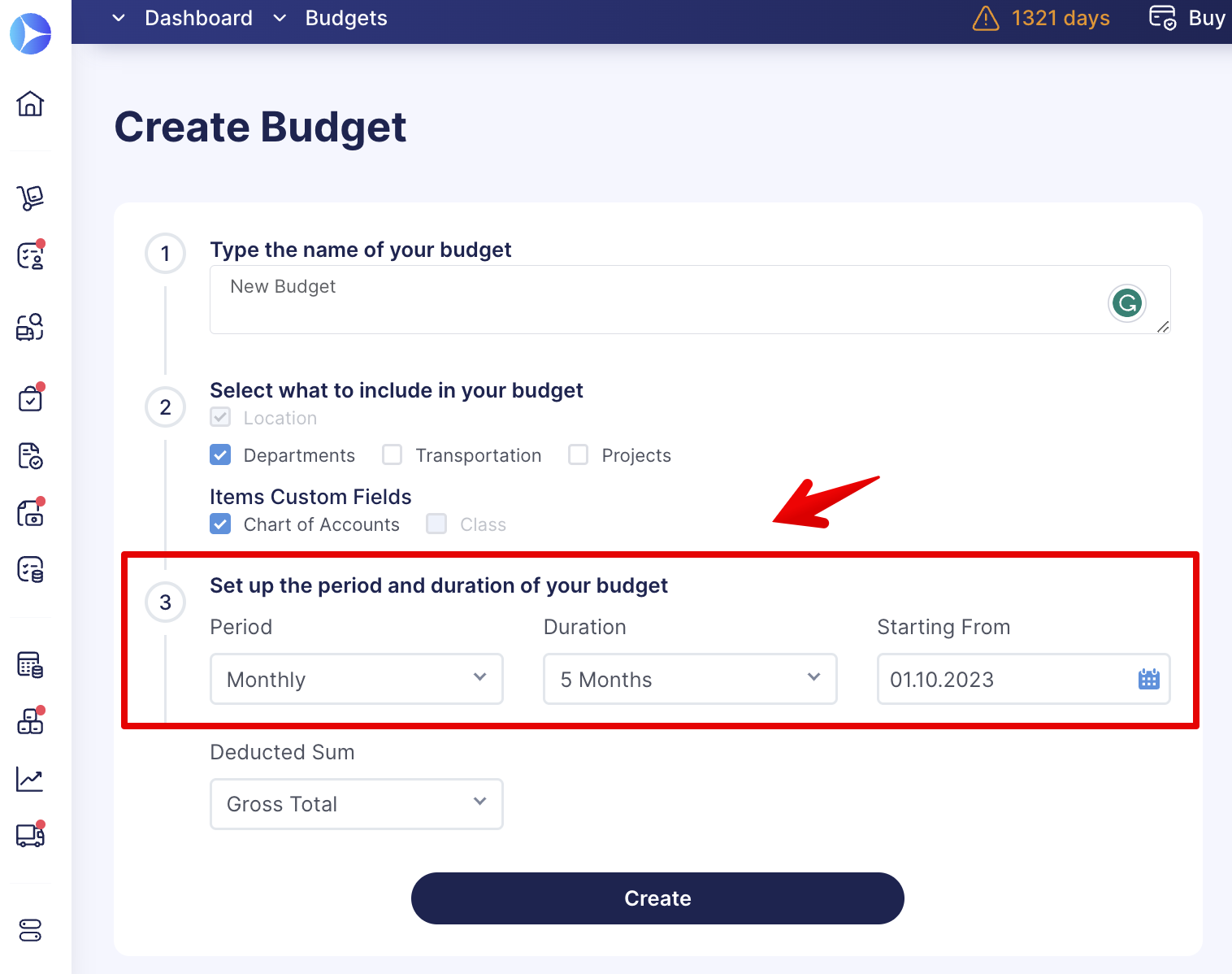 When you create a Purchase Order and set a delivery date, you can only see and choose only those budgets that are available.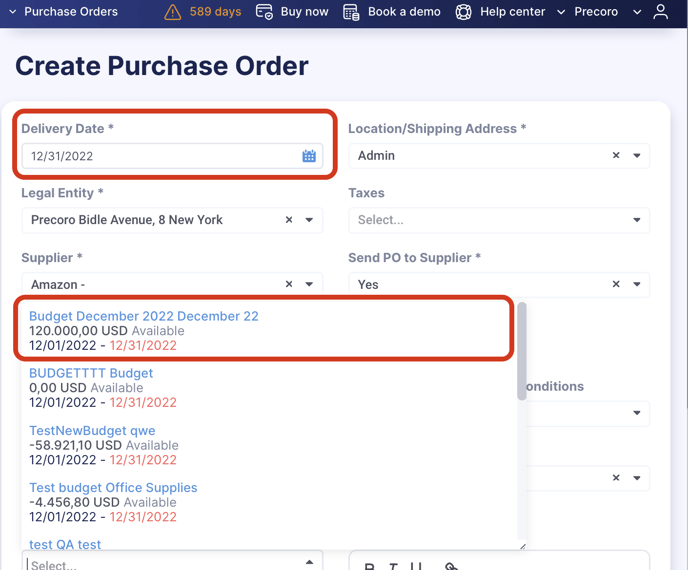 Q: Does the budget get assigned to a PO based on its creation date or on its delivery date?

The budget is assigned to a Purchase Order depending on its delivery date. You can set it up on the document's creation page.
Q: If I create a PO in May, but the delivery date is in June, which budget will it be assigned to: May or June?

In Precoro, you can assign budgets to the Purchase Orders depending on the delivery date. So, in that case, the document will be assigned to the June budget.
Q: Is there a way to import budgets instead of manually inputting them?

Go to the Budgets page and hit Import Budget.
Q: Is it possible to copy the past budgets to create future ones?

We are working on implementing this feature in the near future. Follow the Releases folder to learn about all recent updates in Precoro.
Q: How can I make a budget report?

There are two different budget reports in Precoro:
Follow the articles mentioned above to learn more about the reports.