An Expense is a document type that allows you to create expense reimbursement requests.
The Expenses module allows you to cover requests for reimbursement of spent money and corporate expenses
TABLE OF CONTENTS
Information Contained in Expenses


Usually, an Expense document contains the following information:
Expense Initiator

Goods and services, their price and quantity

The currencies of each individual expense item

Date of Expense

Date when the Expense is to be reimbursed/paid

Legal entity

Taxes

Budget applied if any.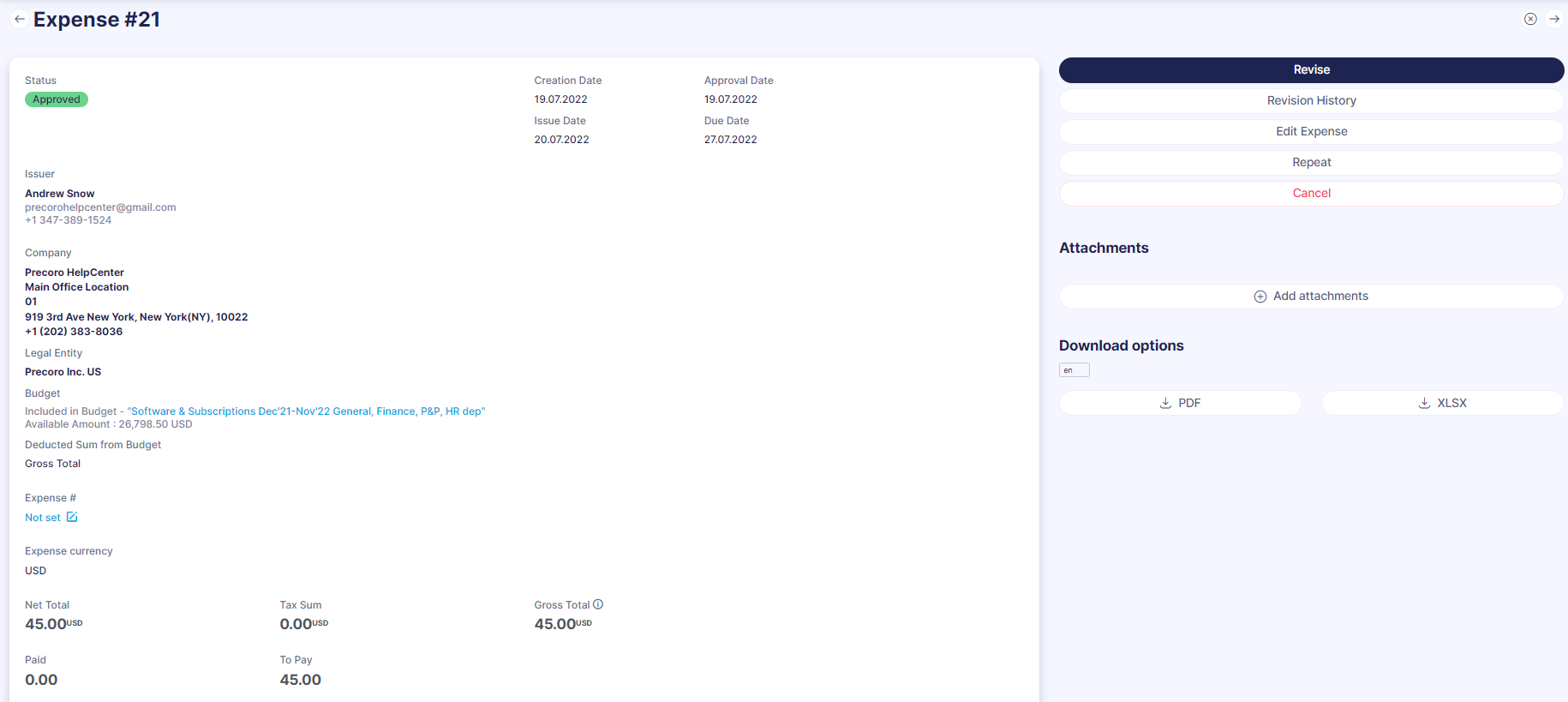 How Our Clients Use Expenses
Expenses occur when employees:
spend their own money on behalf of the company and request reimbursement within their salary or separately;
have a corporate card and should report payments made with it.
Each company has individual processes. We will look through the most common case:

1. If necessary, the employee attaches receipts or other documents to prove the Expense.
2. This request then goes to the manager of the employee or department for approval. The manager verifies all information and approves the request.
3. Once approved by the manager, the Expense goes to the accounting department. The accountant reimburses the amount of the Expense and adds the payment to Precoro.