TABLE OF CONTENTS
Enable the Necessary Settings in QuickBooks
Classes and Charts of Accounts
How to Import Chart of Accounts, Classes, Customers, and Projects from QuickBooks


These lists can be imported to Precoro as Items Custom Fields and, consequently, added to each item line in the documents.
1. On the QuickBooks integration page, scroll to Step 3: Import lists and settings. Here you will find a few buttons for each type. Click the needed button to open the list of the options available for the import.
2. Choose the necessary options by marking them.
3. Click the Import button below.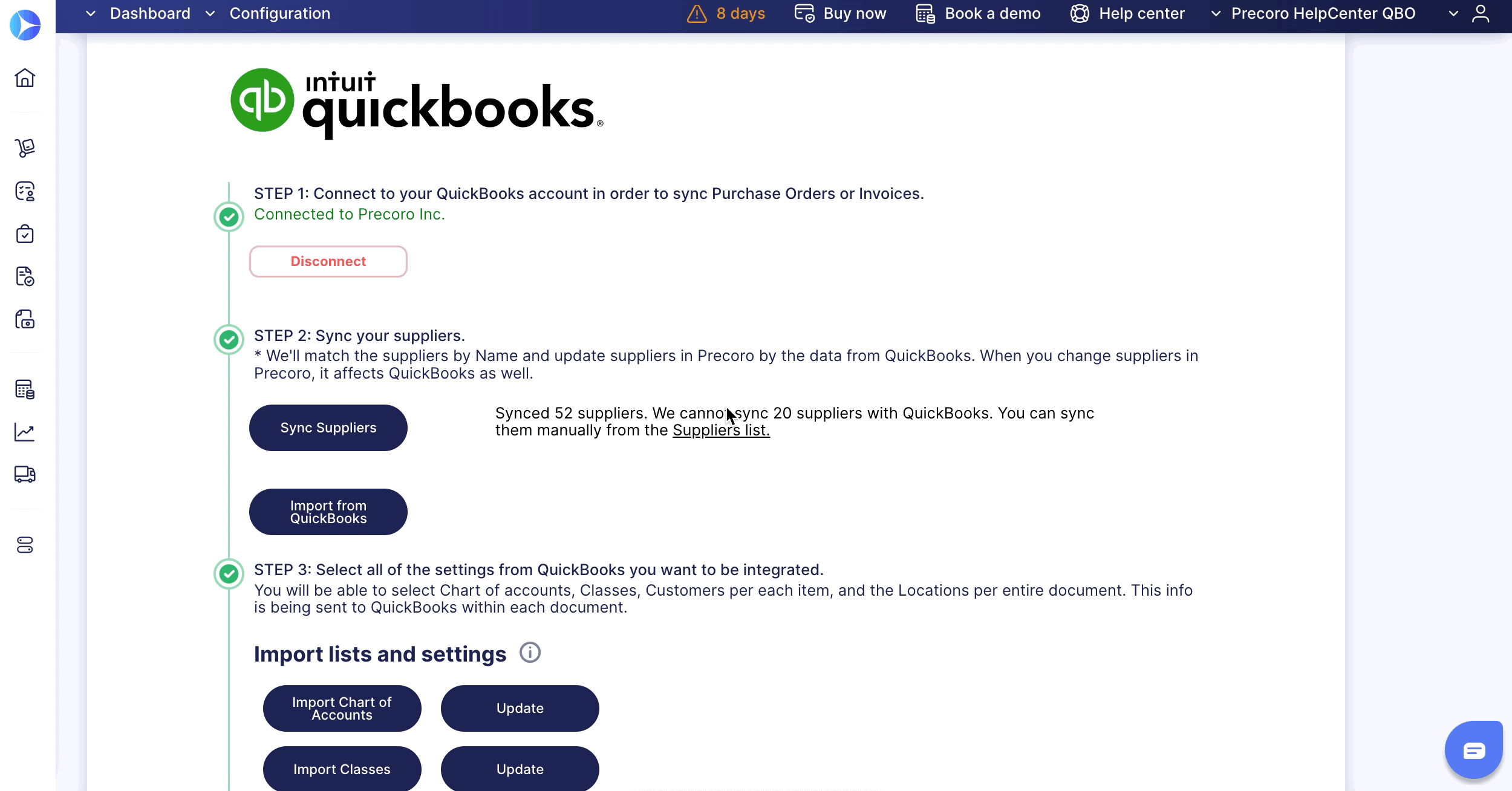 Updating Integrated Options with Precoro

If you have made the changes in QuickBooks, update the integrated lists to have them up-to-date.
In Precoro, the Update button will only renew the integrated options.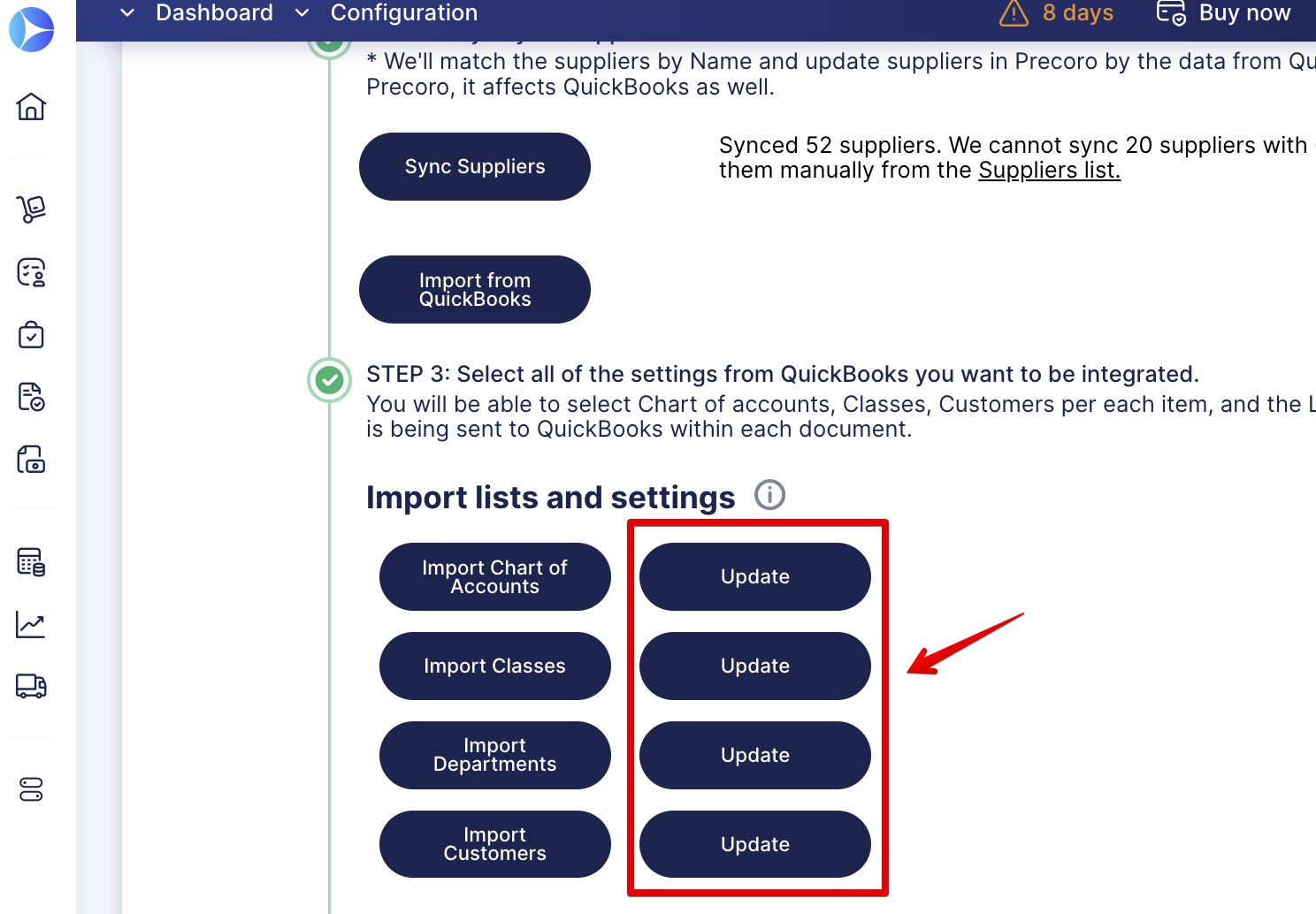 How to Deactivate Chart of Accounts, Classes, Customers, and Projects in Precoro


You can deactivate all the integrated fields by switching the enabled button to OFF.

The inactive Chart of Accounts, Classes, Customers, and Projects can be found using the filter.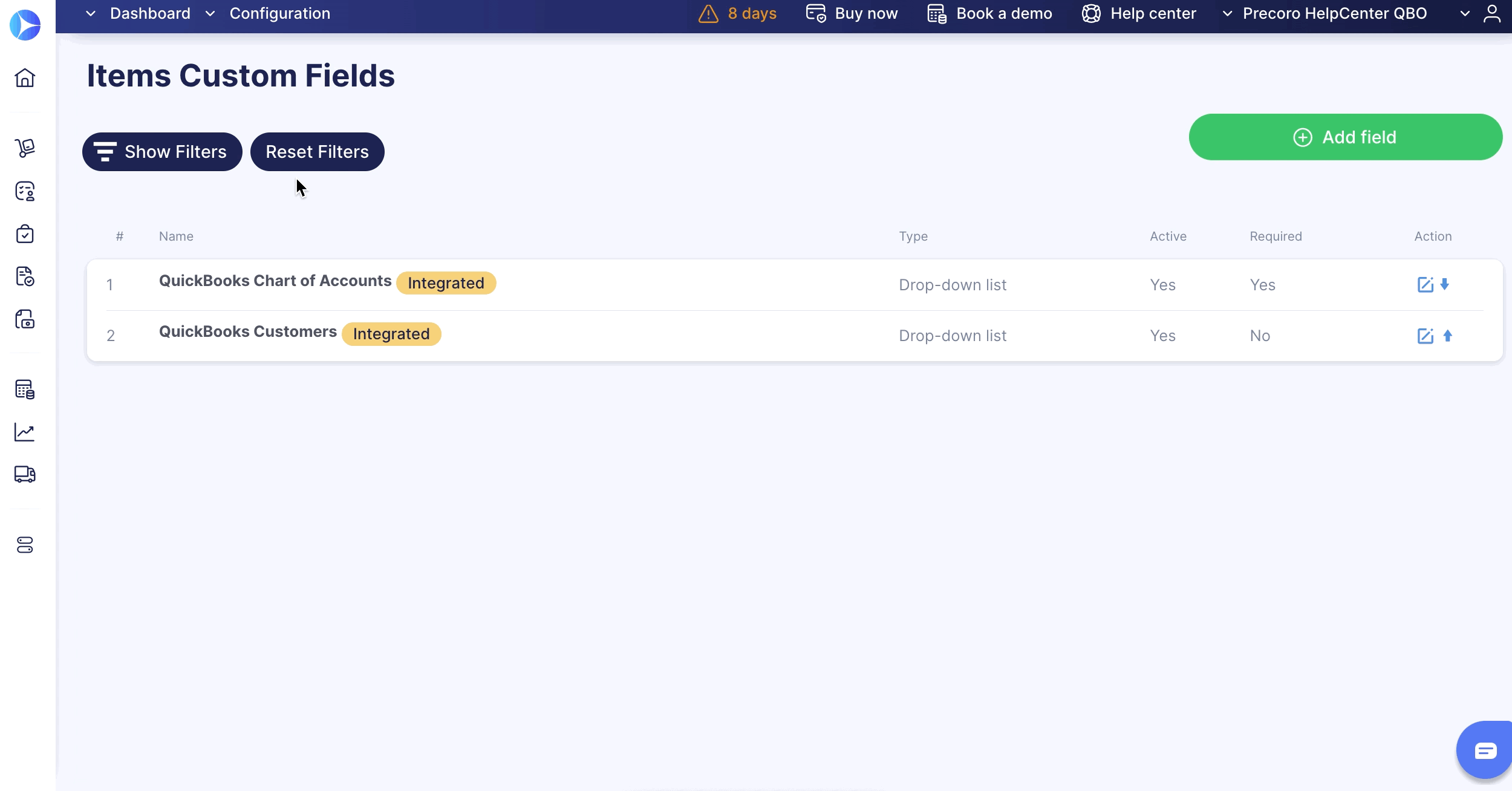 How to Delete the Integrated Options

You can delete the integrated options which are not needed in your procurement process.
On the Edit Items Custom Fields page, click the cross sign near the necessary option. Press the Update button below once done.